Garden Services in Sydney and surroundings
Garden Design & Renovation Tips

We can help you with anything from small clean-up projects to landscaping around new houses and pools, to preparing properties for sale. We specialise in garden renovations, turning a tired, overgrown or dated garden into a garden you can be proud of. Fixed price quotes are prepared for this type of work from one of our preferred contractors.
If you prefer, we can work with you, helping with the hard parts and enabling you to do the parts you enjoy, such as planting. This flexibility is also useful for people on a budget who can save money by doing some of the work themselves.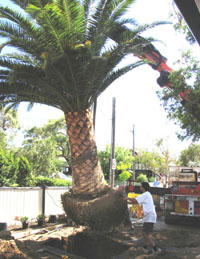 We work with a small suite of contractors who are reliable, licensed, insured and cost-effective, providing the people who are best suited to do your job.
Specialists in irrigation, pruning, garden lighting, decks and pergolas, stone work and so on are available.